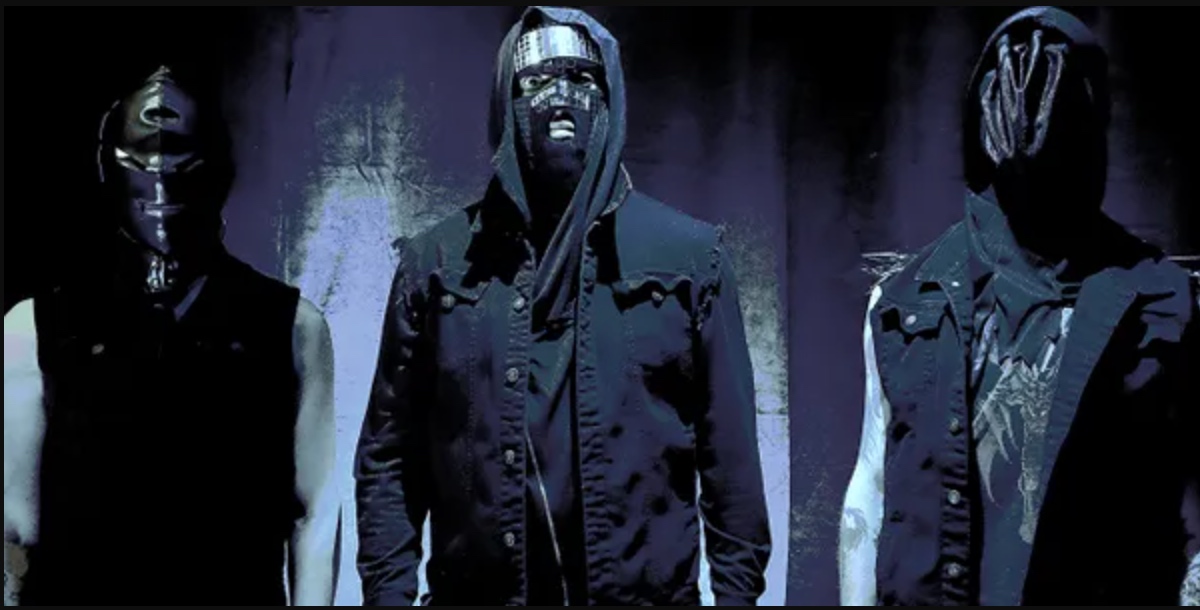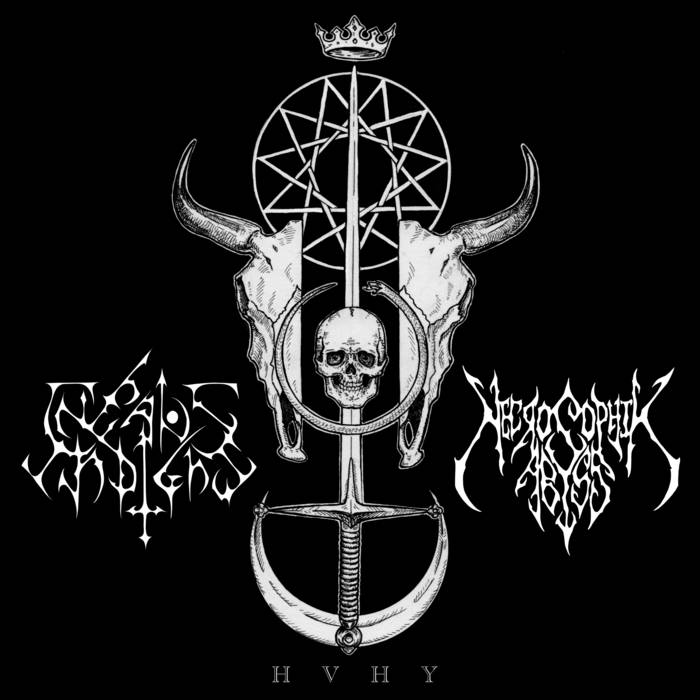 I thought I would never do something historic again. I'm glad because I was wrong. For Interview 916, we'll talk to a band that released two powerful works. The band is the American Cyffrous Indignus. They show for us your debut ep entitled Theatre Of Cruelty and a few days ago, a split work with the also American band NECROSOPHIK ABYSS and called HVHY. The band makes an interesting mix between Black Metal and Crust Punk, very heavy, extreme and with high intensity.The band is formed by:Bishop Aquinas on Drums and Vocals,Madwolfe on Guitar and Solas on Bass.The band as a whole answered our questions. Which you will follow in their extreme emotions. Before, let's go to their song.
TC 1:It´s more easy or more pratical a band like powertrio?
Cyffrous Indignus:I'd say it is both more easy AND more practical to be in a 3 piece. For one, scheduling is just that much easier with only 3 people. Also, writing is a bit simpler when there are not as many competing ideas and methods. Lastly, it gives us all a lot of space to fill up sound-wise, which is really fun.
TC 2:What is HVHY?
Cyffrous Indignus:HVHY is our new split release with our friends in Necrosophik Abyss. We just did one song each because we wanted people to be able to hear the sonic forces brewing in the Denver underground scene.
TC 3:How is Cyffrous Indignus different from your previous bands?
Cyffrous Indignus:With Cyffrous Indignus, we wanted to get even darker and more evil than any of our previous bands. We are obviously rooted in black metal but we wanted to combine with our other favorite genres to create something truly vile, so you can definitely hear some punk and death elements in there, and now we are working towards adding some industrial elements as well.
TC 4:What kind of subject don´t deserve a Cyffrous Indignus song?
Cyffrous Indignus:Our music is a dark mirror, no room for hiding or illusions, no sycophantism for the modern man.
TC 5:The plains to do a full lenght?
Cyffrous Indignus:Yes! We actually happen to be writing for our first full length right now.
TC 6:What man weaknesses inspire the band?
Cyffrous Indignus:The human condition, mans unfettered heartlessness and cruelty, the weakness of flesh, global decay, sin, materialism, vanity, irony, etc..
TC 7:We know it's just a song, but could it be in future band projects?
Cyffrous Indignus:his song is going to stay as is as a single, but who can say what the future holds?
TC 8:Before music,what the bands loves to doing?
Cyffrous Indignus:Besides music, we're pretty normal people. We all live our lives outside of our music. We enjoy the dark arts of any form, but are also passionate about nature, self-reflection, writing, fitness, and studies in philosophy and spirituality.
TC 9:This album is conceptual?yes or no and why?
Cyffrous Indignus:Not strictly speaking. Decay, disorder, imbalance.These things permeate all of our music.
TC 10:What atmospheres does the band have on this album?
Cyffrous Indignus:For our split release we sought a different sound from our demo "Theatre of Cruelty." Whereas the latter was raw yet clear, on this release we attempted to utilize a more "wall of sound" approach. You will notice that there are subtle industrial and symphonic elements as well Atmosphere is crucial to our music and we believe this is the best representation yet of our sound. 
TC 11:Why the band have this name?
Cyffrous Indignus:The name came to our drummer in a dream.
TC 12:What kind of nature is the band about on this album? All kinds or still life?
Cyffrous Indignus:We are primarily focused on one of the weakest forms of life: mankind.
TC 13:Looking at your songs it seems that there is a philosophical idea behind it. If this is correct, have any philosophers influenced these thoughts?
Cyffrous Indignus:Our music is a primal expression of a complex idea. A disgust and rejection of modernity brought out by the primitive animal inside. Lyrically this is presented rather directly, but we are philosophically underpinned by ideas spanning a wide spectrum, from the rebellious apostasies of satanism and the occult to philosophers such as F. Nietzsche, Derrida, Horkheimer & Adorno, etc.
TC 14:Why does the band use electronics and drones in their songs?
Cyffrous Indignus:We feel elements of noise and industrial add to the complete vision of our music. We do not wish to simply write about decay, we wish for our listeners to feel this demise, to place themselves within the apotheosis of decline, to remind them for whom the machine tolls.
TC 15:Message to the fans,guys.interview is done
Cyffrous Indignus:Thanks to all for your attention and support! Keep an eye out as we continue to work towards a full length and other releases. The work has only just begun.