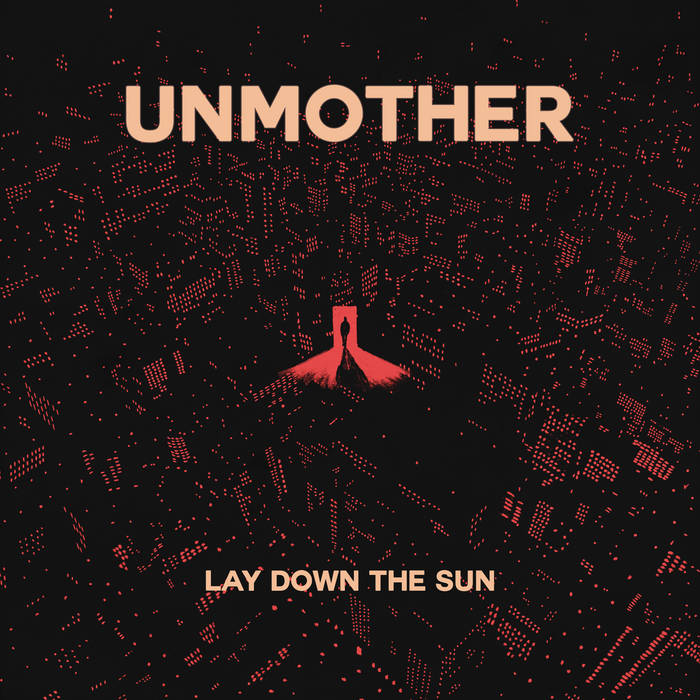 It is evident that England has a very long history with Heavy Metal. This history is so strong that we can say that Heavy Metal has, in England, a kind of motherhood.But, it is difficult to find bands in that country that propose to make metal more evil. Today, we will talk to a band that promises to change this scenario as their style is Black Metal with the help of atmospheric elements.The Conservate Storm start the interview 921 with an english band Unmother and they show for us your debut album entitled Lay Down The Sun.All band answer our questions.The band have this formation:Venla On Vocal,Declwa on Guitar and Bass,Azoso on Guitar and Vocal and Krzysztof Klingbein's guest appearance on drums. Before you can follow our interview with them in all their emotions, let's go to their song.
TC 1:Talking about the composition work in Lay Down The Sun?
Unmother:Lay Down The Sun was an album that was completed remotely.Most of the Tracks were written with second wave of black metal influences in mind and a few of the riffs are quite old.Draft versions where then sent to Venla to work on the vocal tracks and then adjusted again to fit around venla´s work.Drums were the last thing that was recorded for this album.
TC 2:Why an Siouxsie & The Banshees cover?
Unmother:It´s beloved band and the frist opening riff is so suitable for experimentation.I had been thinking to do an extreme metal version of this track for a while and this was a perfect opportunity.To be honest,i was surprised it was not covered in the past by a metal band.
TC 3:How the band doing an hypnotic sound?
Unmother:Thank you,I will take the word hypnotic as a compliment!I think the layering of the guitars and the excellent mixing have played their part on this.Also,the vocals are full of experimental elements and contribute to the result.We´re lucky because Azoso is an experienced sound engineer and helped tremendously to achieve this sound.
TC 4:What band mean with Elements paired?
Unmother:I think the idea behind the album is to create a sound representation of the dystopia,we are living.I have it in mind as metropolis black metal or we don´t relate to the forest or medieval elements of the 90s,we don´t do corpsepaint and find the satanic imagery a bit cheesy.What´s more dystopic and dehumanising then today`s reality after all?
TC 5:In song one,can we say that the protagonist of the story that the band tells needs a transplant?
Unmother:Unfortunately,i can´t talk much about the lyrical element of the album.This is all Venla´s work and while i admire the artistic approach and execution of his work,i can´t not give you an clear answer on what Venla had it mind.
TC 6:I particulary smell fascism when i see someone talking about trying to save the world.When does the band smell fascism?
Unmother:I agree with you on this.However,based on the current state of black metal but also right wing governments worldwide.I´m really suspicious on every one that doesen´t take a clear stance against fascism and keeps equal distances.Few black metal bands do it so nazi fans will still buy their albums.Nope,fuck that shit,we don´t want these people.
TC 7:Why the band have this name?
Unmother:Mother is a strong word and motherhood a strong concept,especially taking into consideration today´s reality.At the time,that we chose the name it felt even stronger with all the things that were happening in US and Europe regarding abortion laws.Well,still happening.
TC 8:Every song the band makes is about a respective theme or subject.What subject wouldn´t deserve a Unmother song?
Unmother:Not sure to be honest.I am really sorry but can´t really talk about the lyrics of the album.
TC 9:Did the empress the band refers to in the second song actually exist or did the band create her through their brillant minds?
Unmother:Not sure to be honest.I am really sorry but can´t really talk about the lyrics of the album.
TC 10:What´s the idea behind artwork´s album?
Unmother:Big city loneliness and urban decay.For me,the idea behind this album is living in the late stages of capitalism as a replacable cog of the machine or at least the realisation of it.Cold,big,souless,voracious,urban landscapes.
TC 11:How is Unmother different from your previous bands?
Unmother:I think it is completely different genere-wise.Azoso used to play in punk and doom metal bands,Venla has a lot of amazing ambient music released whereas my other projects are as far from metal as you can think of.Growing up listening to black metal though,i have to admit that this album felt like home and i´m looking forward to releasing new material soon.
TC 12:Some literature or film inspire the band?
Unmother:I believe living in Athenas or in London has been the biggest source of inspiration but if i had select a few films or books that have inspire me,these wound be:Junkie by William Burroughs,Ham on Rye by Charles Bukowski,The bladerunner franchise and dark city.
TC 13:The band plains to hire Krzysztof Klingbein?
Unmother:I don´t know if Krzysztof would have enough time to dedicate to us.He did a hell of a job on the album truth be told but he is a full time musician whereas we have different normal full time job and it could be a bit difficult to tour or dedicate more time than what we actually can.Would definitely consider working with him again on the next albums though.
TC 14:Before music,what band loves to doing?
Unmother:More music!All of us have a few more projects we´re working on.Venla has an industrial black metal project,Azoso works her own doom stuff and i work on few different things as well.It´s all about music and finding your patterns of escapism.
TC 15:Previously,Black Metal was famous for being a partner of the satanic side.Today,it happens but not with the same intensity of the past.What caused this change in Unmother´s opinion?
Unmother:Well,it´s not shock value anymore.I find stanic imagery a bit laughable to be honest,however it dosen´t stop me from enjoying the old school bands.I grew up listening to.
TC 16:This album is conceptual?Yes or no And Why?
Unmother:In my head,yes.Not necessarily from a lyrical pont of view,i can´t answer as this is Venla´s area.But,music wise i had a specific mood and vision in mind.Urban Decay.
TC 17:Give a message to the fans,guys.The Interview is over!
Unmother:We really appreciate all your support.To anyone that has bough our music so far,we want you to know that all digital sales so far have been and will be allocated towards good causes.Cheers!